It's that time of year again- Spring cleaning. For the past few weekends my husband and I have been working on some part of the inside or outside of our home. One area that always needs a little extra love is the kitchen. That sink magically fills with dirty dishes and not the best smells way too fast. So I present to you Lemons- the real Mr. Clean! Not only do lemons smell great but their low pH and high citric acid content cause them to have antibacterial and antimicrobial properties, making them a great cleaner. Here are my top 5 uses of lemons in the kitchen!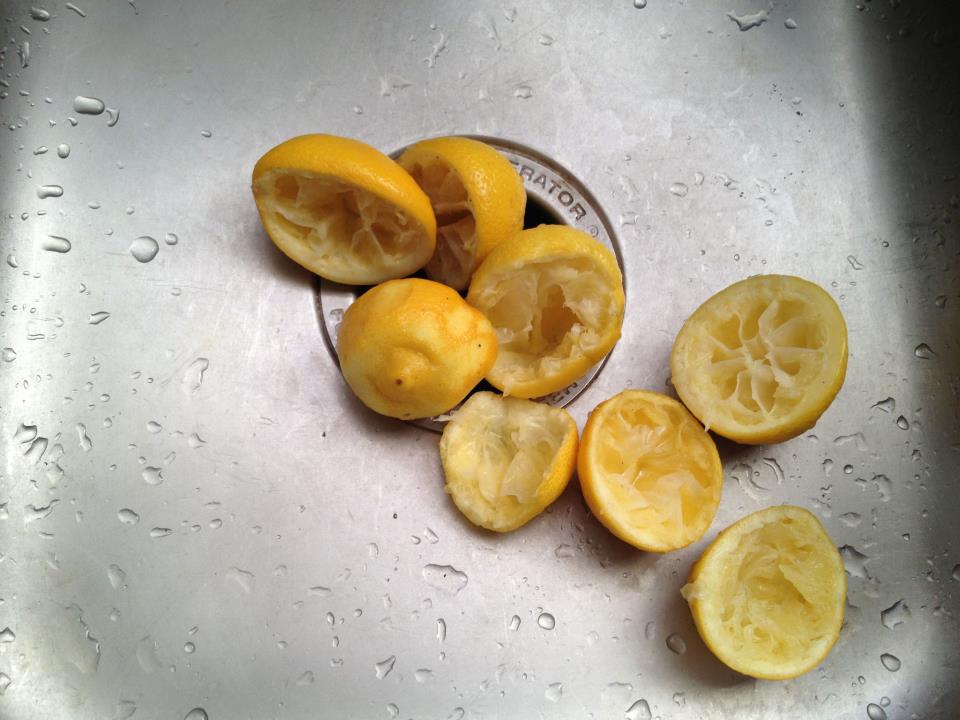 5) Cutting board- cut a lemon in half and rub the cut side on the cutting board. The juice not only cleans stains but also helps to kill germs. For extra scrub-ability add some salt (coarse if you have it).
4) Countertops and cupboard doors- dilute the juice of half of a lemon in two cups of warm water. Using a washcloth wipe down countertops and cupboard doors.
3) Air freshener- boil lemon peels and water on stove to freshen your whole house.
2) Garbage disposal- run lemon scraps through disposal to clean and deodorize it. This is one of my favorite things to do after the dishes because it leaves the sink with a fresh and clean smell. However, make sure not to leave lemon scraps in the disposal without running it because they will rot and cause the opposite and quite unpleasant scent.
And my top use for lemons:
1) Microwave- Place the juice of half of a lemon in two cups of water and microwave on high for 5-10 minutes. The steam from the mixture will help to cut through the grime and gunk. Using a washcloth wipe down the inside of microwave and enjoy the sparkle and shine!