I really like sweet things. I suppose that could be seen as a downfall as a Health Coach (one who should be perfect and healthy and make all the "right" decisions 100% of the time... yeah right) but I see it more as a positive. I like sweet things and so I try to come up with creative, healthful, sweet recipes.
This drink is warm, slightly sweet, and VERY rich. It would be great on a cold winter night when you are looking for something to make you warm, cozy, and satisfy your sweet tooth.
Turmeric Latte
Ingredients-
1 cup coconut milk
1/2-1 cup water
1/2 tsp cinnamon
1/2 tsp turmeric
1/8 tsp nutmeg
Dash of cayenne pepper
Honey to taste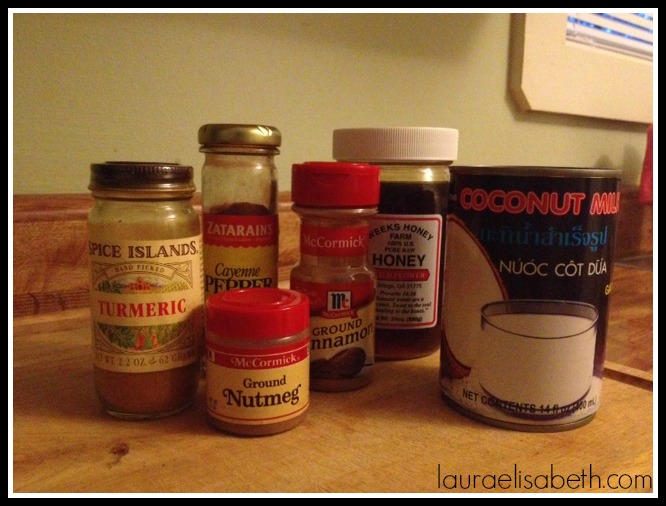 Directions- Mix all the ingredients together except the water. Warm over low heat until spices are fully incorporated into the coconut milk. Add warmed water until you get your desired consistency. I added 1/2 cup of water, which gave it the richness of eggnog but the spices tasted more like a chia latte with a turmeric spin.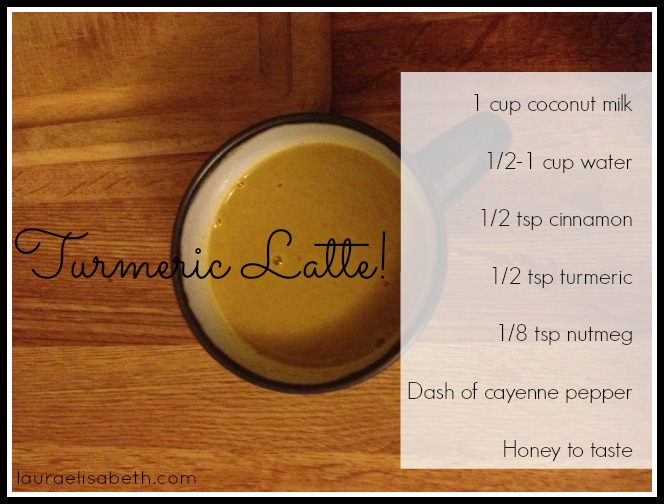 So, why is this more healthful than say a traditional latte? Many of the ingredients are healthful (like the cinnamon, honey, and coconut milk) but the star of the latte is the turmeric! Due to its anti-inflammatory properties, turmeric is helpful in treating arthritis, asthma, and possibly even Alzheimer's disease. There is also a lot of positive research looking at how turmeric may be beneficial in preventing and/or fighting cancerous cells. It also has anti-bacterial, anti-viral, and anti-fungal properties, which are helpful in fighting off a cough, cold, or possibly the flu. With all these benefits I am more than willing to add a dash here and there of turmeric and if it is into something sweet... even better :)